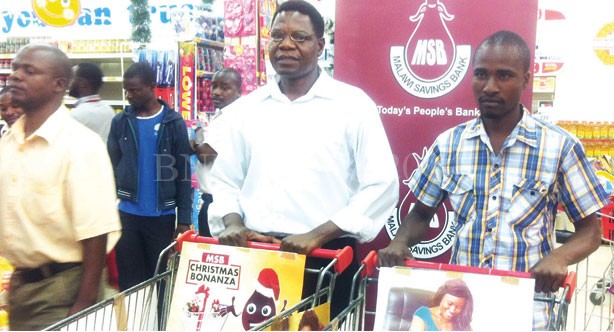 MSB banks on 'best brand' accolade in 2015
MSB banks on 'best brand' accolade in 2015
One of the country's commercial banks, Malawi Savings Bank (MSB) says it will fully utilize its recognition as the most improved brand of 2014 to soar to greater business heights this year.
MSB Marketing Officer Edmund Mfutso said this at the end of the bank's Super Savings Christmas Bonanza, a competition that has seen the bank increase its clientele.
Speaking after presenting prizes to two of its grand winners on Wednesday, Mfutso said having been accorded the accolade of the most improved bank in the year 2014 by CIM Malawi; there are prospects for further growth in the bank's business.
"The recognition means as a bank we are serving our customers better and we are geared to continue doing so in the New Year as a resolution for further growth," he said.
Mfutso said with the widest network of branches and agencies in Malawi, the bank would maintain customer's convenience to access its services countrywide.
He said new services have also been lined to be introduced this year in a bid to meet customers' expectations.
"MSB in 2014 introduced a service charter to offer better services to its customers better services. We look forward to further growth and continue satisfying our customers," said Mfutso.
On Wednesday, MSB awarded two of its grand winners with K 100, 000 worth shopping vouchers in the super service Christmas bonanza conducted between September 22 and December 22.
Latest posts by Vanessa Banda
(see all)