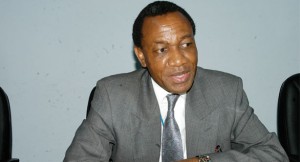 MSB weans off borrowed cash
FDH Financial Holdings Chief Executive Officer Thom Mpinganjira says the Malawi Savings Bank (MSB) has stopped borrowing from the Reserve Bank of Malawi to finance its operations.
Mpinganjira confirmed in an interview that MSB was surviving on borrowed money from the Reserve Bank as it was unable to raise enough funds from its customers.
"Remember there were two key challenges, one was under capitalization which is commonly known as Basel II and the second one was liquidity".
"Now liquidity is more dangerous because it is a situation where you can fail to pay customers their money when on demand. One can walk into a branch, you sign the cheque to cash and there is no money," Mpinganjira said.
He, however, said MSB was continuously being rescued by the central bank when it failed to meet its liquidity requirements.
"But this was not healthy for the bank as it was forced to pay back the borrowed money with huge interest rates.
"By the time we were getting in, the bank was borrowing K10 billion every day in order to conduct their daily transactions. But I want to say that as of last week, they have stopped going to the RBM, they are no longer borrowing," he said.
Between February and April this year, MSB faced the threat of a bank run. The Ministry of Finance reported that almost K11 billion was withdrawn from the bank between February and April 2015 alone.
FDH Financial Holdings became the majority shareholder in the bank after acquiring 75 percent of the bank's shares previously owned by the Malawi Government
(Visited 65 times, 65 visits today)
Latest posts by Vanessa Banda
(see all)