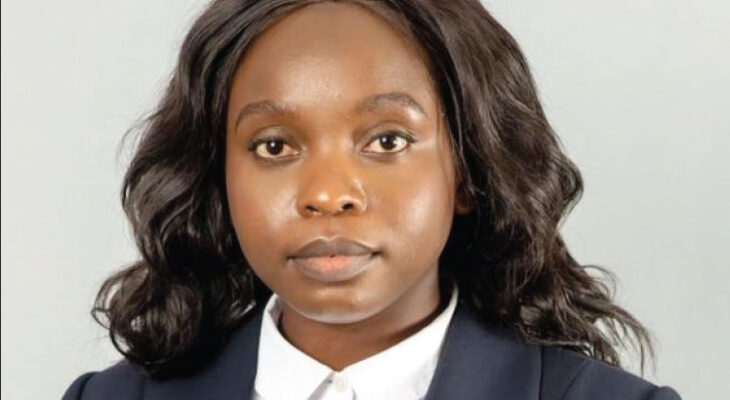 MSE opens year on good note
The 16-counter Malawi Stock Exchange (MSE) has started the year on a good note as reflected in the jump in return on investment by 8.09 percent, three weeks into the New Year.
During the same period last year, the market recorded a -0.45 percent return on investment, according to a weekly market report, which means investors have earned more than they realised in the previous year.
MSE data shows that Malawi All Share Index, the overall measure of the market performance, stood at 67 055.81 points last week, an increase from 45 165.35 points recorded during a similar period last year.
Kondowe: The market will continue
to register positve results
In the past three weeks, 28.30 million shares were traded at a value of K398.16 million in 70 deals compared to 1.17 million shares were traded at value of K51.17 million in 59 deals during the same period last year.
Commenting yesterday on the performance, MSE operations manager Kelline Kondowe was upbeat that the market will continue to register positive results regardless of the macroeconomic environment characterised by high inflation rate, a volatile exchange rate and rising cost of living.
She said the major thing that investors look for when investing their money is value and good returns.  
"The positive return thus remains a major highlight for the bourse, especially given the developments in the macroeconomic environment," she said.
Market analyst Bond Mtembezeka said in an interview yesterday the market continues to show resilience.
"The primary driver of performance and return on the stock market is the price and the weighted average price return feeds into the overall return," he said.
In 2022, MSE performance was largely impressive, registering improvements in both share value and volume.
The positive return on index was reflected in the upward movement of the Masi, which inched upwards from 45 367.68 points registered in January 2022 to 62 036.05 points at the end of December 2022.  
The local shares market transacted a total of 1.4 billion shares at K51.79 billion in 4271 trades whereas in the corresponding period, the market traded 1.3 billion shares at K37.69 billion in 3 304 trades.
Meanwhile, MSE data shows that 12 out of 16 counters have registered capital gains in the three weeks of this year.
MSE plays a facilitation role of savings mobilisation and it is the savings that enable investment which leads to the growth of gross domestic product, the broadest measure of economic performance.
Let us know what you think of this article and remember to add us on our facebook and follow us on our twitter. Come back daily for more Malawi business news.
Quick Links: Download Business eBooks | Ten Signs You Are An Entrepreneur | What is a Managing Director?
Latest posts by Vanessa Banda
(see all)