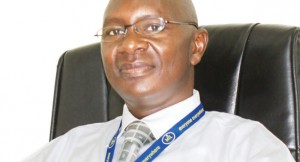 MTL commits to workplace safety
The Malawi Telecommunications Limited (MTL), a subsidiary of Press Corporation Limited recently launched a health safety and environment training for its members of staff.
MTL's Facilities Officer, Vincent Chibowa said they held the training to strengthen focus on good health while at the same time complying with legislation relating to employee safety.
"It is a requirement by government that every organisation follows specific health standards and MTL is proud to be one company adhering to such specified standards for the wellness of its members of staff," said Chibowa.
MTL's Engineer in the Documentation Department Lovemore Kawawa encouraged members of staff to take extra precautions when working at heights, manholes, and joint boxes as well as by wearing personal protective equipment.
"Let us all ensure that we take care of ourselves when working in risky areas and adhere to the provisions of the health, security and safety policy", he said.
Kawawa also encouraged the employees to keep physical records of all hazards encountered to ensure that they are well documented and followed up rather than relying on mere verbal reporting.
Commenting on the benefits of the training one employee, Manesi Mwanamvekha, said that the knowledge gained will help improve productivity as employees will be working in a safe environment that fosters peace of mind.
"The adoption of the knowledge shared through the training will help reduce accidents at the workplace and ensure that members of staff are safe. It will also help reduce costs that would have been incurred in damage repair and property replacement meaning that such money will be used for the advancement of staff welfare and service provision," said Mwanamvekha.
Latest posts by Vanessa Banda
(see all)