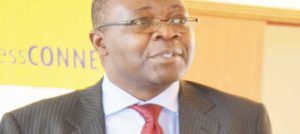 MTL connects Must | The Times Group
The Malawi Telecommunications Limited (MTL) o n Tuesday connected the Malawi University of Science and Technology (MUST) with high-speed eight core fibre internet to help the institution do online research more effectively.
MTL Chief Executive Officer, Harry Gombachika, said the use of ICT in education lends itself to more student-centred learning settings, adding that the role of ICT in education is becoming more important.
Gombachika said a large number of empirical studies have shown that there is a direct relationship between the creation of knowledge through research and technological innovation.
He said spatial analysis shows that there is geographical spillover of knowledge creation and technological innovation around technology development.
"This means that there is more likely to be industrial mushrooming as spillovers from the research and development activities continue to spread.
"In fact, we envisage the emergence of a university town around the university. It's from this reality that we took up this project to install a 24km eight core fibre from Thyolo exchange to Must," Gombachika said.
He said the infrastructure is currently being used to provide Must with 10 megabits per second dedicated internet.
Gomba chika said the infrastructure is capable of delivering up to 40 gigabits per second based on current basic technology.
"This means that with a life span of a fibre estimated at 25 years and a potential bandwidth close to 40 gigabites, we have an infrastructure for the current needs as well as future needs of the University and the University town or city we envisage in this locality," Gombachika said.
Must Vice Chancellor, Address Malata, said internet is at the centre of teaching and learning of various programmes at the university.
Malata said the high speed internet from MTL will help facilitate speedy research in five schools under the university.
(Visited 50 times, 50 visits today)
Latest posts by Vanessa Banda
(see all)