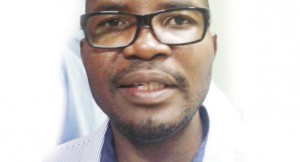 MTL loses K800m annually to vandals
Malawi Telecommunications Limited (MTL) says it is currently losing K800 million in lost revenue per year through vandalism.
And the company spends K300 million per year to repair vandalized equipment.
This was disclosed by the company's chief commercial officer Gladson Kuyeri on Friday during the launch of MTL's Mzuzu Service Centre along the M5 Road about near the clock tower.
"To replace copper and fibre which is usually vandalised is expensive. We spend about K300 million every year to replace such vandalised equipment. In terms of revenue lost due to vandalism, it's about K800 million," said Kuyeri.
He said the revenue is lost when customers are disconnected.
"And many organisations and companies fail to do their work because of the disconnections and the country at large suffers," said Kuyeri.
He said his company is still employing strategies to combat vandalism, one of which being awareness campaigns.
He said that it was unfortunate that fibre was also vandalised mistakenly for copper and argued that the vandals cannot do anything with fibre.
Turning to the newly launched Mzuzu Service Centre, Kuyeri said the opening of the service centre showcases MTL's commitment so far as offering an industry leading customer service experience is concerned.
The Mzuzu Service Centre is, among other things, equipped with an MTL hotspot facility which will allow MTL customers around the service centre to have 24 hour Wi-Fi internet connectivity.
(Visited 22 times, 1 visits today)
Latest posts by Vanessa Banda
(see all)