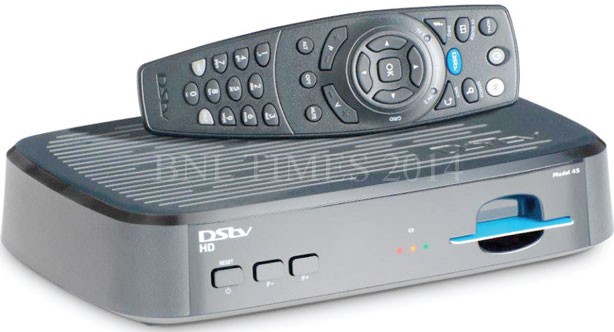 Multichoice Africa unveils new decoder
Multichoice Africa has launched a HD (High Definition) single view decoder replacing the existing standard definition single view decoder.
In a statement, Multichoice Africa Chief Executive Officer, Nico Meyer, said the DStv HD Decoder delivers great HD signals and Dolby Digital 5.1 surround sound accessible to DStv subscribers.
"The launch bears testimony to our continued investment in technology to ensure DStv delivers the best television experience in Africa. The DStv HD decoder will ensure that more subscribers will have access to DStv's HD channel offering," said Meyer.
He said high definition creates a far superior television viewing experience in terms of picture quality and the Dolby Digital 5.1 surround sound adds a new dimension to the audio experience.
"The DStv HD Decoder will open up a new world for many DStv subscribers," said Meyer.
Meyer said the DStv HD Decoder's user interface is similar to the DStv Explora.
"Most functions can be performed from DStv Central, accessed through the blue DStv button on the remote control. This user interface makes for easier navigation through the HD menus and helps customers discover great DStv content available via multiple search options directly from the remote control.
"The decoder is XtraView capable and can be paired with selected XtraView compatible decoders (excluding the SD PVR), allowing a cost effective and flexible option to allow more than one independent viewing environment," he said.
Multichoice Marketing Manager, Chimwemwe Nyirenda said the DStv HD Decoder, will be available from all MultiChoice Malawi offices, dealers and agents throughout Malawi a and will cost K35,999.
He also said that, this means all DStv customers will watch in HD as long as they have paid for Premium and have HD television screens.
"The HD decoder is only at K35,999 replacing DStv standard decoder which was selling at K43,000," he said.
Latest posts by Vanessa Banda
(see all)