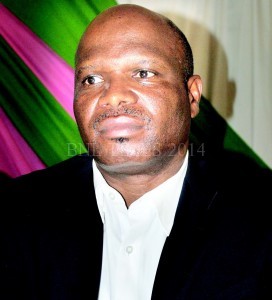 Muscco for small Sacco mergers
Malawi Union of Savings and Credit Cooperatives, (Muscco) has advised smaller Savings and Credit Cooperatives (Saccos) to merge in order to minimise operational costs and increase their balance sheets.
Muscco Chief Executive Officer Silvester Kadzola said in an interview that with the prevalent economic challenges in the country, it is important that the Sacco's whose financial portfolio falls below K75 million to merge in order to achieve efficiency.
"We are encouraging Saccos to merge so that they have bigger volumes and higher balance sheets. Given the prevailing economic challenges, it has been seen to be a challenge for the Sacco's to provide services to the members due to costs or managing the institutions," said Kadzola
The Saccos are currently struggling to comply with the country's new regulatory framework which came into effect in April last year following the enactment of the Financial Cooperatives Bill in 2011.
The new law, among other things, require Saccos to acquire operational licences from the Reserve Bank of Malawi which is now the regulator and supervisor of financial cooperatives with assets of more than US$280,000.
Following the introduction of the finance corporative law in 2011, RBM provided provisional licences to all Saccos
pending application for substantive licences which will, among other things, authorise them to mobilise deposits.
At the time the provisional licences were provided, there were 46 Saccos registered under Muscco, but Kadzola said there are other informal financial cooperatives which are not under Muscco.
"If those [other financial cooperatives] get registered as per the requirement, the number of Sacco's in Malawi could reach 70," said Kadzola.
He said the Saccos have up to March 31, 2015 as a deadline for submission of new application for full licences.
Muscco has since instituted regular reporting and examination systems to monitor credit union performance. The new regulatory framework also puts into place a national identification system and credit bureau in which the Saccos will participate.
During a recent meeting between Muscco and the World Council of Credit Unions in Lilongwe early this year, it was also agreed, among other things, that credit cooperatives needed to comply with international credit and savings standards.
Some of the recommendations were that the Saccos should come up with new strategic plans, new by-laws and that smaller Saccos should merge either with bigger or other smaller Saccos to enlarge their operations and financial books.
Latest posts by Vanessa Banda
(see all)