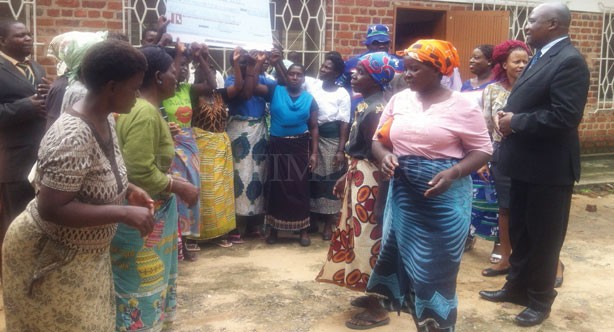 Muscco gets K10m for floods support
Muscco gets K10m for floods support
The World Council for Credit Unions has channeled about US$25, 000 (K10.7 million) as disaster relief and rebuilding package for credit unions affected by floods in Malawi.
The global council has channeled the resources through the Malawi Union Savings and Credit Cooperatives (Muscco) which has in turn transferred the funds to Nsanje Community Savings and Credit Co-operative (Sacco) which was hard hit by the floods.
This financial support will help cover the Sacco's increased demand for loans and allow for loan repayment defaults, according to Muscco President Denis Kalekeni.
Kalekeni said on Wednesday when presenting a dummy cheque to Nsanje Sacco affiliates that the there was need for a special package to help the members rebuild their businesses.
He said property worth K45 million which is accounted for in forms of loans that the members owe the Sacco is reported to have been damaged in the course.
Chairperson for Nsanje Community Sacco, Harry Lambiki, said the support will help them in addressing the existing challenges and that the funds will be given to the affected members as a bailout package in form of loans.
Out of the 5,000 members for the community Sacco – most of whom are small scale farmers, 189 reported losing their homes, property or fields.
Meanwhile, Musco has also donated assorted items including maize floors to the affected Sacco members.
Latest posts by Vanessa Banda
(see all)