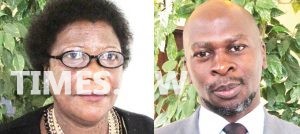 Nandolo prices crash on India import ban
What was once touted as probably the best replacement for tobacco as the country's top foreign exchange earner, pigeon peas (nandolo) has hit a snag following a collapse of prices triggered by an import ban by India.
India is the world's biggest consumer and importer of nandolo, but it has this year produced more than the demand.
India requires a total of 21 million metric tonnes of pigeon peas, but has this year produced 23 million metric tonnes, leaving the country with a surplus of two million metric tonnes.
Nandolo Farmers Association president, Susan Chimbayo, said as a result of the increased production, India has put restrictions on the importation of pegion peas, leaving the country with plenty of the crop.
According to Chimbayo, traders are now buying the commodity at prices as low as K40 per kilogramme down from the K320 per kilogramme set by the government.
"We would like the government to intervene in the situation. Last year, the government encouraged us to grow more nandolo telling us that the commodity had a ready market.
"Now that we have grown the crop, we have nowhere to sell as vendors are offering prices as low as K40 per kg," Chimbayo said on the sidelines of a stakeholders meeting in Blantyre on Friday.
She observed that government needs to move in quickly on the nandolo market to enforce the K320 price it set at the start of the selling season to avoid growers from being exploited by vendors.
"If this situation is not checked, many growers will not grow the crop next year," Chimbayo said.
Regional Trade Officer for the South, Charles Chavula, said government is equally concerned about the low prices prevailing on the market.
Chavula said Capital Hill is exploring other markets such as South Africa and Canada through which it could sell the crop.
(Visited 15 times, 15 visits today)
Latest posts by Vanessa Banda
(see all)