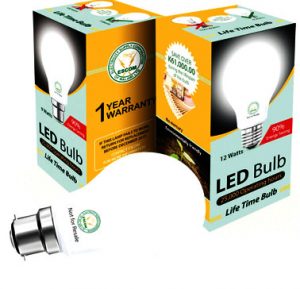 Nation in darkness | The Times Group
The mismatch between electricity supply and demand is well documented but, perhaps, the year 2017 is when the situation escalated into a major crisis, the type for which a state of emergency would apply.
Earlier in January, the Electricity Supply Corporation of Malawi (Escom) dropped a shocker informing the nation that it was operating at half capacity, producing, on average, 150 megawatts (MW) of its total installed capacity pegged at 351MW.
This was before Escom was successfully unbundled creating two companies, one responsible for power generation and the other distribution.
At that time, Escom said the onset of the rainy season and rainfall amounts received were not enough to impact electricity generation.
This was despite the Department of Climate Change and Meteorological Services indicating that at that time, most parts of the country had received good rainfall amounts as of December 2016.
Over the next months and days since January, the nation was left in perpetual darkness with far-reaching consequences to industry and essential services.
Several economic think tanks and development partners, including the World Bank, the Malawi Confederation of Chambers of Commerce and Industry and the Economics Association of Malawi, observed that private sector confidence remained subdued due to lack of reliable power supply.
Businesses, both small and large corporates were forced to run on diesel generators, making the operating environment so tough companies had to either trim production, cut labour force or in worst scenarios, close down operations to survive.
At the peak of the crisis, power generation, dropped to 147 megawatts forcing Escom to remodel its electricity management programme, otherwise known as loadshedding, to an all-time high of 25 hours.
Under the new programme, Escom's domestic customers were divided into three groups, with each having access to electricity for a minimum of eight hours on any given day.
The move attracted anger from Escom's customers with most taking to social media to vent their frustrations.
Also, people started to question whether investments Escom had made, later adopted by the Electricity Generation Company of Malawi (Egenco), to ease demand to the national power grid, were indeed worthwhile.
Egenco took over projects from Escom aimed at improving electricity generation and distribution in Malawi, and these include the 1.2 million led bulbs distribution to create an extra 40 megawatts; 78 megawatts diesel generators expected to be operational this year; 46 megawatts standby (permanent) generators to be added to the grid, improvements at Nkula to add 12 MW to the grid before September 2018; upgrading of Tedzani, which will add 10 megawatts; a project by Toshiba to be completed in 2019 which will add 18 megawatts, among others.
Escom forecast that these projects and improvements of existing equipment will translate into 300 MW to be added to the grid by 2019.
However, industries are complaining that these projects have not brought any significant difference to power supply as power outages continue to worsen.
This led economic commentators to fault government for failing to give priority to addressing energy challenges that
have crippled business growth and are now posing as a disincentive to investment.
The experts argued that authorities are not giving enough attention to develop new energy sources to diversify power generation in keeping with the population boom and establishment of new industries that have put a strain on demand for electricity.
Others also queried why it is taking government so long to conclude discussions with Independent Power Producers (IPPs), who are key to the diversification process in the power sector.
Going forward, the experts said the country needs to develop a proper strategy to increase generation capacity in line with the growth in demand, as relying on one source has already proved costly to the nation.
Proposals were also made to put tax waivers on solar products and generators to increase access to those products and lessen dependence on hydroelectric power.
Although a recent report released by United Nations Conference on trade puts access to electricity in Malawi at below 20 percent, power available in Malawi is still too low to even satisfy the few people connected to the national power grid.
Latest posts by Vanessa Banda
(see all)