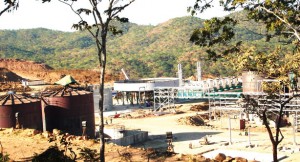 National Audit Office builds capacity in auditing of mining
The National Audit Office (NAO) says it has not been able to act on reports of tax manipulation on proceeds of uranium exports from Kayelekera mine in Karonga by Paladin Africa because it has not been provided with the reports.
However, NAO says it is already working on interventions in the mining sector by building its own capacity to carry out audits of extractive industries.
NAO public relations officer, Lawrence Chinkhunda, says the interventions will help the office issue independent audit opinions and conclusions on all mining activities in Malawi.
He said NAO is currently looking for a development partner who can fund the office's staff to acquire relevant competences and skills in the audit of extractive industries.
"We are looking at countries that have been in the area [of extractive industries] for a long time," he said.
A report released recently by ActionAid shows that Malawi lost US$43 million through tax avoidance and tax breaks by Paladin Africa because, among other things, the company created a "briefcase" company in Netherlands — a country known to be a tax haven and which was in a double taxation treaty with Malawi between 2009 and 2014.
Paladin is said to have been transferring money to Netherlands en-route to Australia without paying any taxes in addition to paying management fees to the Netherlands subsidiary for providing technical services "yet the company was non-existent, except on paper".
However, Paladin explained that its Netherland's sister company, Paladin Netherlands BV, helped them in the procurement of various services globally whenever there was need.
Two years ago, another report which was funded by Norwegian Church Aid and co-authored by social commentator Rafiq Hajat, alleged that Paladin paid less than required taxes to the Malawi government because of generous tax breaks it got from the Malawi government.
Again, Paladin dismissed the report, saying it was based on factual errors and conclusions.
(Visited 8 times, 8 visits today)
Latest posts by Vanessa Banda
(see all)