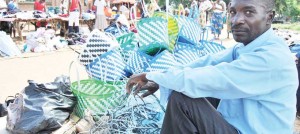 National Bank moves to address SME challenges
National Bank of Malawi (NBM) has tipped small and medium entrepreneurs to follow proper accounting procedures when doing their transactions to have easy access to loans from financial institutions.
The bank says failure by most SME business owners to separate their business and personal accounts is one of the factors that banks consider a weakness when assessing whether or not to advance loans to them [SMEs].
The bank's Accounts Relationship Manager, EsnartKamudoni, made the sentiments when NBM engaged business owners in Mwanza.
"It is difficult to know whether a business is making a loss or profit if the business account is not separated from the personal account," Kamudoni said.
She further said SMEs also fail to put together good concepts for their businesses.
The meeting also highlighted some of the new developments the bank is undertaking. NBM Acting Chief Executive Officer, MacFussy Kawawa, said the bank considers its customers as key to the long-term success of the bank. He said NBM, therefore, considers it essential to continuously engage its customers on various issues that affect them.
"We also wanted to get feedback from the customers on how we are performing and if there are areas where they [customers] would like us to improve or change. We value our customers most and we are where we are because of them. That is why as a bank, apart from interacting with them, we also tipped them on how to run their businesses more efficiently," said Kawawa.
Kawawa further said NBM will continuously strive to bring banking services closer to the people.
"Mwanza is one district which lacked quality financial services and that is why National Bank decided to open a service center to fill that gap," he said.
(Visited 31 times, 1 visits today)
Latest posts by Vanessa Banda
(see all)