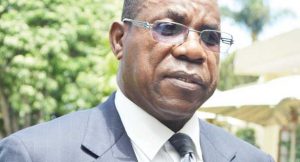 National Bank of Malawi cuts interests
National Bank of Malawi (NBM) has given a notice lowering its base lending rate to 30.5 percent with effect from Saturday April 1. This means NBM customers will pay 1.5 percent less from an initial base rate of 32 percent before the reduction.
The development comes barely six days after the Monetary Policy Committee of the Reserve Bank of Malawi (RBM) met and made a decision to reduce the policy rate to 22 percent from 24 percent, largely driven by a fall in inflation.
This is the second time in five months that RBM has cut the policy rate after it also effected a similar decision in November last year.
NBM has, however, said rates on deposits will remain unchanged.
More banks are yet to react to the policy rate cut but economic commentators maintain that Malawi should consider introducing a policy to cap interest rates to offer relief to borrowers.
In an earlier interview, Executive Director of the Consumers Association of Malawi, John Kapito, said interest rate capping would be a solution to bringing down interest rates to levels that would make it easier for consumers to service their loans.
"If we want to grow our economy, then we need to start capping interest rates," he said.
But a source from RBM, who spoke to us on condition of anonymity, said while Malawi's monetary policy gives an allowance for capping interest rates, such a policy decision would require a lot of consideration.
The source said economic fundamentals such as inflation, which affect monetary policy, also come into play before a decision to cap interests can be adopted.
(Visited 74 times, 74 visits today)
Latest posts by Vanessa Banda
(see all)