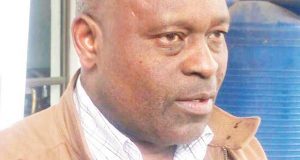 National Bank of Malawi dates Small and Medium Enterprises
National Bank of Malawi (NBM) has emphasised the importance of Small and Medium Enterprises (SMEs) to the country's socio and economic development.
NBM Head of Personal and Business Banking, Oswin Kasunda, said this in Zomba over the weekend when the bank hosted a meeting to interact with its customers.
The bank conducted the interactive meeting to share new innovations and services with SME owners.
Speaking during the meeting, Kasunda said the bank appreciates the role SMEs play in national development.
"SMEs are the backbone of the country's economy providing employment opportunities to over 60 percent of the country's population. This is why, as a bank, we have dedicated a whole division to serve their needs," he said.
Kasunda also reiterated NBM's commitment to invest in SMEs through knowledge sharing for its customers to make informed decisions.
"As a bank, we will continue expanding and opening new service centres to meet the growing demand for quality banking services," he said.
Most customers who spoke during the meeting called for speedy processing of loans and frequent updates on account information during loan repayments.
"I would like to personally thank the bank for this interactive session which has ironed out various misconceptions brought about by lack of expert information", Franklin McLean Nkomba, one of the invited guests, said.
(Visited 16 times, 16 visits today)
Latest posts by Vanessa Banda
(see all)