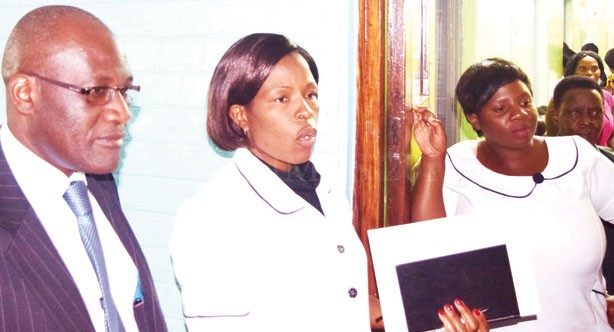 National Bank of Malawi refurbishes TB ward at QECH
National Bank of Malawi (NBM) on Tuesday handed over a refurbished tuberculosis (TB) ward at Queen Elizabeth Central Hospital (QECH).
The refurbished works at Ward 3A were done by the bank at a cost of K20 million and the financial institution also donated blankets to the ward worth K2 million.
Handing over the ward, NBM Deputy Chief Executive Officer, Mcfussy Kawawa, said as a corporate citizen, the bank decided to refurbish Ward 3A because patients tend to spend a long time in the ward.
"As a bank, we felt we should contribute to the nation through provision of good health standards," said Kawawa.
He said the bank believes that with a good environment, the patients will be able to receive better treatment.
On her part, Ward 3A matron Khwima Gondwe said the new look ward will help in the provision of improved care to the patients.
Gondwe said the beauty and cleanliness of the ward will also motivate student doctors and nurses to work in the ward.
"The new environment will help in fighting against TB in the country," she said.
One of the patients present in the ward, Maila Magaleta, said the new environment in the ward is more habitable than it was before.
"The toilets and bathrooms were in bad shape and a bad smell would usually come out, making the whole ward inhabitable. We thank National Bank for the kind gesture of providing a clean and comfortable ward for us," she said.
The refurbishing works commenced some four years ago and were done in three phases.
The works included reconstruction and furnishing of men's toilets, renewal of all plumbing, renewal of electricity circuitry, provision of shelves and lockers for inpatients and repair and reconstruction of guardians' shelter among other things.
Latest posts by Vanessa Banda
(see all)