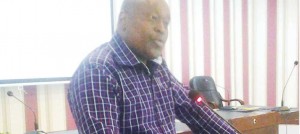 National Bank of Malawi unveils two business centres
National Bank of Malawi (NBM) has expressed hope that the introduction of two business centres specific for Personal and Business Banking Development (PBBD) customers in Blantyre and Lilongwe will help improve its services and solidify customer relationships.
In Blantyre, the business centre has been located at Top Mandala building, in the old Inde Bank, while in Lilongwe, the business centre is at Mpico Gateway Mall.
NBM Head of Personal and Business Banking, Oswin Kasunda, told the media in Blantyre on Friday that the changes made are part of the 2013 to 2017 strategic plan which the bank has embarked on, in order to improve its services.
Kasunda said the centres have started their work effective Saturday October 1, 2016.
"We found it necessary that our division for personal and business banking be reviewed because we noted few challenges that we were encountering. First of all, we did not have well-defined customer segmentation in the sense that all our customers were being served by one group of officers. So we decided that the best way is to change the way we are structured and have proper segmentation of customers.
"We think that at the end of the day, the customers will be served better and more delighted, and, therefore, they will stay and maybe more customers are going to join the bank. So as a bank, we are going to win because we are going to do more business," said Kasunda.
Meanwhile, the bank said its Northern Region personal and business customers will continue to be served at Mzuzu Service Centre.
On the other hand, customers in the Eastern Region will be served at Zomba Service Centre.
(Visited 49 times, 49 visits today)
Latest posts by Vanessa Banda
(see all)