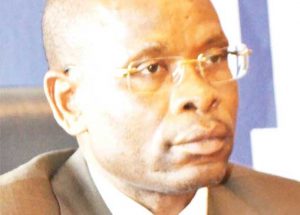 NBS Bank defers annual meeting
The shareholding rights issue exercise, which was recently undertaken by NBS Bank, has had a spillover effect on the bank's annual calendar, prompting directors of the company to propose a change on the timeframe for holding the bank's 13th Annual Meeting.
A notice circulated by NBS Bank Company Secretary, Marsha Machika, shows that the meeting will only take place in September this year, should shareholders give their seal of approval.
This is contrary to the requirements under its Articles of Association, which calls for the holding of an annual meeting within six months after the end of a financial year.
The board of the bank, headed by Chairman Vizyenge Kumwenda deferred the annual meeting from June 2017 30, as the company found itself preoccupied with its recapitalisation drive, to satisfy the listing requirements of the Malawi Stock Exchange.
Shareholders of NBS Bank were accorded a chance to acquire more shares under a rights issue arrangement, allotted in proportion to their existing shares, in a bid to raise about K11.8 billion.
The initial announcement of the rights issue was made in May this year.
NBS Bank also established a strategic partnership with the Rabot Bank of Netherlands.
(Visited 32 times, 32 visits today)
Latest posts by Vanessa Banda
(see all)