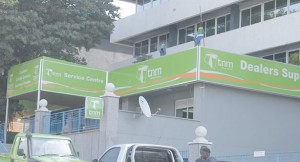 New 4G techno on trial at TNM
TNM is running a trial of a new Internet service based on 4G long term evolution (LTE) technology before rolling it out to all of its customers.
LTE is a network solution with transmission speeds of up to 100 megabytes per second for downloads and 50 megabytes per second for uploads.
TNM says the service will initially be available to selected TNM customers in Lilongwe and Blantyre.
According to TNM head of division, Vishwajeet Deshmukh, the venture is part of the next generation mobile network development plan that TNM has been pursuing since 2014.
Deshmukh says the LTE service will continue in 2015 with a series of tests to perfect technological solutions and interoperability between different network elements and layers.
"TNM's 4G LTE network uses the most advanced telecommunications technologies and standards available anywhere in the world and will provide unparalleled speed, reliability, quality and ease of use," he said.
The 4G LTE enables ultra-high speed internet access, accelerating broadband penetration and improves the online experience.
Deshmukh says the flexibility of 4G LTE guarantees that it will remain the gold standard in mobile data and voice services for years to come.
"The true benefits of 4G LTE lie in the radically improved user experience and the ability of this technology to enhance access to the most advanced form of communications whilst substantially reducing costs of operations," he said.
(Visited 53 times, 53 visits today)
Latest posts by Vanessa Banda
(see all)