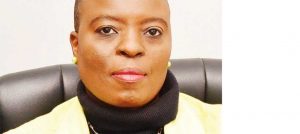 New challenges affecting Credit Reference Bureaus
Credit Reference Bureaus (CRBs) have said they are still facing challenges to fully enforce their mandate despite Parliament approving amendments to the CRB Act two years ago.
Among others, the bureaus are concerned that financial institutions do not consult them on credit and insurance arrangements and in the process affecting the business they get and cash flows.
In an address to mark 100 days of CRB services in the country, Credit Data Managing Director, Patricia Mwase, said while the journey has been exciting, new challenges emerged within the year that affected the efficiency of their operations.
"Many people still lack knowledge and appreciation of credit bureau services on personal, institutional as well as national level.
"We have and continue to carry awareness and operational civic education exercises away from providing bureau services. We also experienced difficulties with the data we received as it did not have full records to enable us operate effectively," she said.
Mwase said all institutions that are providing data to the bureaus should continue their efforts of improving the data they are submitting.
"We also encourage them to fully utilise the bureau as a source of information as credit decisions are being made so that the risks are reduced to the benefit of their operations," she said.
Among the success stories the bureaus have registered include assisting lending institutions to avoid risk to the tune of K500 million. The bureaus also helped in the recovery of non-performing loans which would have been written off amounting to over K75 million.
President Peter Mutharika assented to the revised Credit Reference Act following approval of its amendments in Parliament on November 17, 2015.
The amendment to the Act, which was initially enacted in 2010, was aimed at freeing institutions such as banks to provide information of clients to Credit Reference Bureaus (CRB) without running the risk of breaching bank/ client confidentiality.
If successfully implemented, the bureaus will assist in negotiations for lower interest rates for low risk borrowers.
(Visited 19 times, 19 visits today)
Latest posts by Vanessa Banda
(see all)