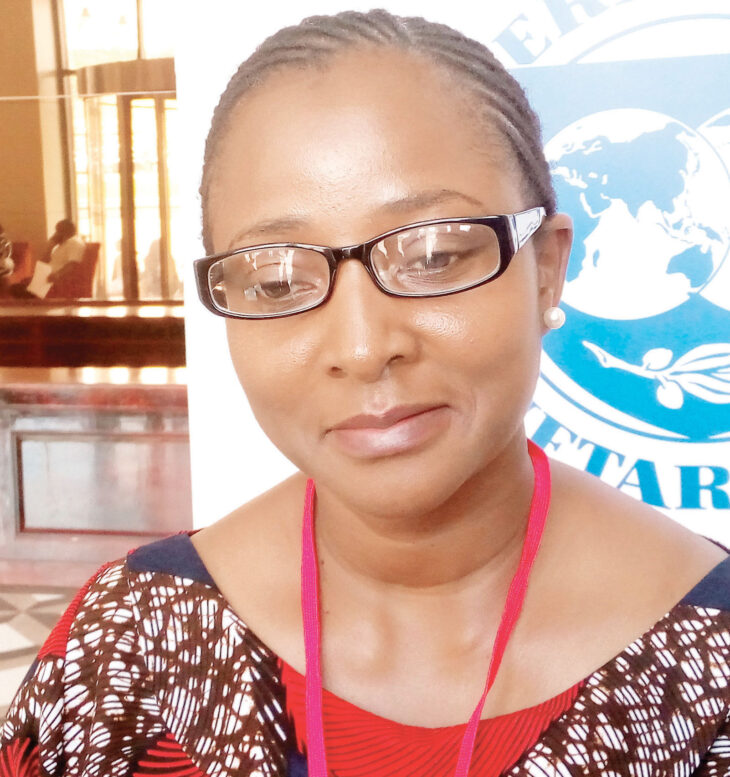 IMF is once again eager to offer Malawi more loans that will put Malawi in further debt
The International Monetary Fund (IMF) has said that it will enter into discussions with the Malawi government on developing a new Extended Credit Facility (ECF)(It's simply a loan, using a fancy term like "CREDIT" but in reality, please know that this is still A LOAN) programme early next year.
This follows a cancellation of the current programme three-year $107.7 million ECF programme following what the Treasury said a change of policy by the new government.
Minister of Finance, Felix Mlusu, made the announcement on Friday when presenting to Parliament the K2.2 trillion National Budget.
In a response to an emailed questionnaire yesterday, IMF Resident Representative, Farayi Gwenhamo, said local authorities requested for cancellation of the previous ECF, describing the move as normal.
"Negotiation of a new Fund-supported programme is tentatively scheduled to take place in early 2021. This will allow the authorities to align their developmental and reform agenda with the Fund-supported arrangement.
"In the meantime, the authorities and the IMF staff team held discussions between August 24 and September 3 for Covid-19 emergency support to Malawi under the Rapid Credit Facility (RCF)," Gwenhamo said.
She added that this will be the second time this year that Malawi will access emergency financing under the RCF to help with Covid-19 needs, following the RCF disbursement in May 2020.
In a separate interview, Ministry of Finance spokesperson, Williams Banda, confirmed that the new ECF programme will be negotiated next year.
He said currently, there is no concrete position as to what will be its focus.
"Perhaps it will be a continuation of entrenching macroeconomic stability but of course with some elements of growth enhancement," Banda said.
Economics Association of Malawi (Ecama) president, Lauryn Nyasulu, said negotiating a second RCF for Malawi is a welcome development in view of the current economic environment.
She said the sudden stop in the economic activity due to Covid-19 severely affected business and trade.
"The RCF will allow more rapid disbursement of funds to support the current balance of payments position in face of the pandemic. RCF does not have ex-post conditionalities involved.
"The challenge with this is that hopes for getting budget support may be thwarted because budget support depends on successful program performance," Nyasulu said.
She added that the RCF allows for one off disbursement which the country needs and negotiating for such a programme is a strategic move, especially in times of a shock such as Covid-19, where countries aim to adopt country-led policies post-pandemic.
In a separate interview, United Kingdom-based Malawian economist, Sane Zuka, said the decision by the government to cancel the third ECF was expected.
"Taking into account significant economic policy shifts, it is difficult for the new government to implement the ECF the way it was negotiated.
"Negotiating a new ECF will ensure that the government is in control of the fiscal space and that the ECF resonates with the new challenges the country is facing," Zuka said.
When presenting the 2020/21 National Budget, Mlusu indicated that the government and the IMF mutually agreed to cancel the third ECF on account of changes in policy by the new administration.
He said it is expected that government will negotiate a new credit facility.
"In the interim, government has negotiated a second Rapid Credit Facility which is a fast disbursing instrument amounting to $100 million (about K75 billion) during the 2020/2021 fiscal year," Mlusu said.
Let us know what you think of this article and remember to add us on our facebook and follow us on our twitter. Come back daily for more Malawi business news.
Quick Links: Download Business eBooks | Ten Signs You Are An Entrepreneur | What is a Managing Director?
Latest posts by Vanessa Banda
(see all)