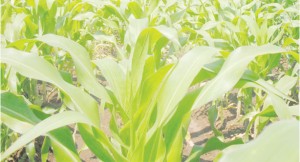 New maize varieties on the seed market
The Farmers Organisation Limited has launched two hybrid white maize seed varieties developed by Syngenta – one of the world's renowned seed producers.
The two varieties, MRI 514 and MRI 614, were officially launched in Lilongwe by Minister of Agriculture, Irrigation and Water Development Allan Chiyembekeza who said the country's agriculture sector needs more innovations.
"I've been told the seed varieties are drought resistant with high yield. This is what our farmers are looking for as we are struggling with climatic changes," said Chiyembekeza.
Syngenta is now making an entry into Malawi through the Farmers Organisation.
Farmers Organisation Business Development Manager, Ronald Chilumpha, said Syngenta's Hybrid Maize Seed is a newly developed brand of seed in Malawi with not less than five white maize varieties approved by Ministry of Agriculture, Irrigation and Water Development.
"This exciting brand of hybrid maize seed offers outstanding maize varieties to Malawian farmers," Chilumpha said.
He said the brand of seed has over the years performed beyond
the imagination of farmers in some Southern Africa Development Community (Sadc) countries, saying this is an opportunity for Malawian farmers to experience the difference.
"We are eager to multiply the seed in Malawi in the near future. Currently, this seed is being imported from Zambia but once we consolidate our customer base, we will certainly embark on local production to benefit more Malawian farmers as well as the economy," he said.
Farmers Organisation Limited already supplies a wide range of inputs like crop protection products, plant nutrients and growth regulators, equipment and the after-sales- technical services.
(Visited 30 times, 30 visits today)
Latest posts by Vanessa Banda
(see all)