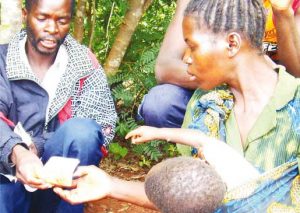 New measures to affect access to aid
The International Monetary Fund and the World Bank are working on a new framework to assess debt-related risks, a development that will affect access to aid from the two institutions by Low-Income Countries (LICs), Malawi inclusive.
The new framework is to take effect by mid-2018.
In a published paper themed, 'Understanding Debt: A Better' Tool for Low-Income Countries, the IMF said the framework consists of tools to help governments analyse risks and make sound decisions on how much debt to take up, including for public investment that can support development.
In its last Low-Income Country Debt Sustainability Analysis (DSA), the IMF concluded that Malawi's external public debt faced moderate risk of debt distress.
Reacting, University of Malawi development economist, Sane Zuka, said sectors such as health, water, education and environment will be affected once the new framework is put in place.
"Unfortunately, unless gains from economic growth are invested in the public services, this policy can potentially be a re-positioning of the 1980s' structural adjustment economic policies. This is because such sectors take time to register growth. In an effort to register quick economic growth, developing countries might prioritise those sectors that register quick contribution to economic growth," Zuka said.
Zuka, however, said while this will affect Malawi, it will also help the country to borrow within its sustainable limits.
"In essence, the tool will link access to debt to longtime ability to pay. What this means is that not only will ability to pay back the loans be paramount but also projected sustainable economic growth throughout the lifetime of the existing loans matter. Thus, countries wishing to access resources will have to put sustained economic growth at the centre of their policy choices," he said.
Zuka further said the IMF and World Bank's approach will be an important tool in instilling discipline in authorities with regards to borrowing by forcing them to analytically assess the contribution of the loan to future economic growth.
"I do not think that there will be immediate aid reduction in the short term but there will be strict measures to accessing development loans," he said.
Zuka said the government should now take up loans that will improve the economy and improve its capacity to provide public services.
"The trend has been that most loans have been emergency loans without any bearing to economic performance," Zuka said.
The debt sustainability framework for LICs was introduced by the IMF and the World Bank in April 2005 to help guide countries in their borrowing decisions.
(Visited 42 times, 42 visits today)
Latest posts by Vanessa Banda
(see all)