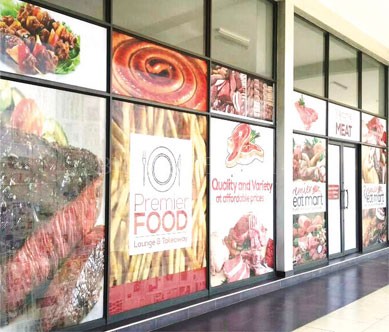 New meat mart opens in Limbe
Eatery and shopping outlets are widening for residents of Blantyre and surrounding areas with the opening of a new shop and restaurant in Limbe, Premier Meat Mart (PMM).
Located in City Plaza along the Chipembere Highway, the shop is offering a wide range of meat, poultry and fish products at affordable prices.
Sales and Marketing Manager for PMM Jonathan Zuze says PMM is offering variety in the quality of meat and fish products but at competitive prices.
"Just like any other new business, we are filling a certain gap that exists on the meat market as well as eatery business. We are doing this by providing the widest range of the best meat at most reasonable prices," he said.
Apart from the in-store sales, Zuze added that PMM is also offering an order & delivery service which allows customers to order any quantity of meat through phone or email and PMM delivers it to their preferred destination.
"Orders may be placed from the stock we already have or any rare meats that we only sale on order. We want people to leave the shopping of meat and fetching of food to us and we will deliver it to wherever they are. All this is because our satisfaction is derived from our customer's contentment," said Zuze.
For loyal customers, Premier Meat Mart has credit-sale arrangements which enable customers pay at the end of the month, according to Zuze.
The eatery arm of the PMM, called Premier Food Lounge and take away, is offering delicacies and hospitality, in addition to catering services and free food deliveries within 1km radius.
He said the events catering package includes weddings, corporate and social functions, airline and bus meals, graduation ceremonies, among others.
"In all these services, we make and serve a whole wide range of meals and snacks, including many rare meats that are not commonly found in the traditional restaurant," said Zuze.
Latest posts by Vanessa Banda
(see all)