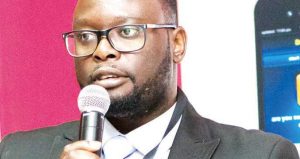 New Nissan Navara launches in Lilongwe
Nissan Malawi has said more people have shown interest to purchase the new Nissan Navara just a week after the vehicle was launched to Blantyre customers.
The vehicle is touted for its powerful engine coupled with a five-link coil rear suspension system and the smoothness of an optional seven-speed automatic transmission.
The revelation was made when the company took the new Navara to its customers in Lilongwe over the weekend.
Without disclosing how many vehicles have been sold so far, Nissan Malawi Lilongwe Branch Manager, Yamikani Mbawala, said that the excitement that its customers have shown speaks volumes of how the brand has been embraced among Malawians.
He said that the new Navara is the only first-class motor vehicle currently on sale on the entire automobile market in the country.
"The demand for this vehicle is very high. At some point, we may run out of supply but already, we have imported five vehicles that are here but we expect that this stock will be sold in the next two weeks," Mbawala said.
He was quick to mention that the company will keep supply continuous to satisfy demand.
"Our customers have fallen in love with this car because of the many features that it has such as cruise control, bluetooth facilities, reverse camera, 140 kilowatts of power, 450 newton meters and a 1.1 tonne, when standard double cabs are 850 kilogrammes," Mbawala added.
The development is coming at a time competition is said to be tough on the market with most players introducing latest brands to the market.
(Visited 6 times, 6 visits today)
Latest posts by Vanessa Banda
(see all)