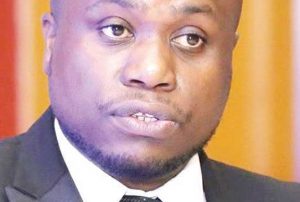 New pact to propel young graduates
A new Memorandum of Understanding (MoU) has been signed between the Employers' Consultative Association of Malawi (Ecam) and other stakeholders to facilitate job creation for the youth.
The Work Integrated Programme aims at narrowing the level of unemployment among the youth, which has reached unprecedented levels in recent years.
Through the initiative, Ecam said it will be engaging the civil service, businesses and companies to create space for apprenticeship and training programmes for the youth.
Ultimately, through the programme, Ecam aims to expose the youth to entrepreneurial skills and in the process, increase their chances of employability.
Ecam Executive Director, Beyani Munthali, said in an interview after signing the agreement in Blantyre on Friday that the move will contribute significantly to skills development among the youth.
"If we get quality apprentices and students trained by the companies, then we know that we can have young people who can be employable and also become entrepreneurs," he said.
According to Munthali, the agreement has been signed following growing concerns of high youth unemployment in the country.
He said time has come for the country to create an enabling environment where young people can access jobs or engage in various profitable businesses.
In a separate interview, Regional Labour Officer for the South, Lenius Daiton, said the pact will help the youth to play a critical role in the country's development by exposing them to the job market.
Several companies have already shown interest to offer training to the youth, among them, Five a Day Fruits and Veg Farms.
The company said the crucial to lessen youth unemployment.
Latest posts by Vanessa Banda
(see all)