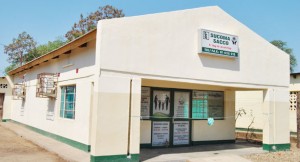 New regulations spur Sacco growth
The Malawi Union of Savings and Credit Cooperatives (Muscco) says new financial market regulations introduced in the country have had a positive impact on Savings and Credit Cooperatives (Sacco) whose assets have swelled to K4 billion from K2 billion Thursday two years ago.
Muscco board chairperson, Henry Chowawa also says membership for the Saccos had grown as many Malawians are beginning to recognise the importance of dealing with poverty through cooperatives.
He was speaking in an interview during celebrations to mark International Credit Union (ICU) day in Lilongwe.
"The growth in membership and assets shows that people now appreciate the importance of Sacco," he said.
He attributed the positive trend among Saccos to the introduction of the Reserve Bank of Malawi (RBM) as the regulator for the sector, saying Saccos are becoming more, more organised and more professional with the new regulator in place.
"Many of the Saccos are complying [with new regulations] to qualify for a full licence," he said.
As part of the ICU commemoration, Muscco handed over a K2.3 million toilet block and furniture to Kamuzu Central Hospital (KCH) in Lilongwe.
The new cooperatives regulations have seen some savings and credit cooperatives getting full operational licences that enable them to, among other things, offer some services usually offered by commercial banks only.
(Visited 17 times, 17 visits today)
Latest posts by Vanessa Banda
(see all)