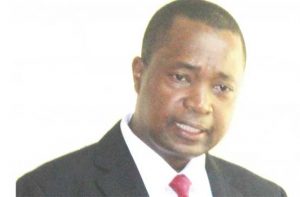 New Reserve Bank of Malawi Chief eyes 6% GDP growth
THE newly appointed Reserve Bank of Malawi (RBM) Governor, Dalitso Kabambe, says Malawi's economy will have to grow by over six percent in real Gross Domestic Product (GDP) terms, if the country is to meaningfully reduce poverty levels, feared to worsen in most Southern African countries.
He was speaking in a telephone interview on Friday, just few hours after the announcement of his appointment as the new RBM boss.
Kabambe takes over from Charles Chuka whose contract expired. His assertion also comes after a recent report by the Institute of Security Studies (ISS) is pointing to the possibility of worsening of poverty levels in the Southern Africa by 2040.
Kabambe conceded having a daunting task ahead of sustaining the current positive trends being recorded in key macroeconomic fundamental such as inflation, and ensure that there is further improvement to facilitate effective economic growth.
He is also optimistic on the International Monetary Fund's (IMF) estimates that this year alone, the economy may grow in the range of four to five percent, with a possibility of reaching single digit inflation by 2018 as estimated by the Economic Intelligence Unit (EIU).
"We also all agree that our growth in the economy has to be six percent or more in order to meaningfully reduce poverty in this country," Kabambe said.
To attain this, Kabambe said the Central Bank would, among other things, ensure effective management of the monetary side of the economy in tandem with stipulated fiscal policies to auger well. He said he looks forward to having a stable kwacha "without any volatility at all."
Kabambe has been in the economic management of the country for over ten years, having served as economist and principal economist in the Ministry of Agriculture, chief economist, deputy director of economic planning and budget director at the Ministry of Economic Development and Planning.
"I am getting back to work with the economic management team to ensure that the macro economy is sound and robust enough to support all economic activities of the country.
"Looking at the economy now, that inflation is slowly going down; it is the desire of the nation to see that inflation continues to go down to target the expectations which we have all shared, preferably a single digit inflation," he said.
(Visited 57 times, 57 visits today)
Latest posts by Vanessa Banda
(see all)