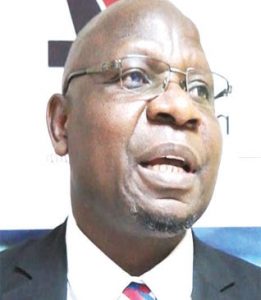 New stockbroking firm enters market
By Taonga Sabola:
The country's capital market on Thursday registered a new entrant in the name of Alliance Stockbrokers Limited (ASL).
The coming in of ASL, which is owned by Alliance Capital Holdings Group, brings the total number of stockbroking firms on the market to four.
Alliance Capital Holdings Chairman, Charles Chuka, said the entry of ASL is a milestone for the further enhancement of Malawi's financial services industry and the economic development of the country.
"As our motto goes, when you succeed we will succeed too. This is one of the key guiding philosophies of our group of companies. We therefore remain committed to stretching ourselves in ensuring that you continue to get real value from your investments with us.

"We will also continue to build upon our belief in integrity, agility and innovation as we conduct our business, with the aim of attaining maximum value and convenience for our clients through the application of modern technologies," Chuka said.
He applauded the government, the Reserve Bank of Malawi (RBM) and the Malawi Stock Exchange (MSE) for the adoption of the Automated Transactions System and the Centralised Securities Depository (CSD) system.
Chuka said these developments have enhanced confidence of both local and international investors in the MSE.
"All we need now is sustained macroeconomic stability to diminish the risks that stand in the way of raising capital through the MSE.

"We, as Alliance Stockbrokers Limited, will play our part in building public confidence in the MSE and the financial system as a whole," Chuka said.
He encouraged the investing public, including utility companies and municipalities, to grab the opportunity presented by macroeconomic stability and the developments in the capital markets to raise capital through listing on the exchange.
RBM Director of Capital Markets and Microfinance Supervision, Lanjes Sinoya, urged ASL to take advantage of the gains registered in the economy to provide better financial services that will improve the wellbeing of Malawians.
He said the coming in of ASL is testimony that the future of the capital market is promising.
"My hope is that Alliance Stockbrokers is coming with innovation and new products to the stockbroking industry. I am aware that stockbrokers, in other countries, play a pivotal role in attracting equity listing and debt issuing on stock markets.

"That is however not the case here in Malawi. We therefore expect Alliance Stockbrokers to clinically study the environment and design products that suit the market," Sinoya said.
MSE Chief Executive Officer, John Kamanga, said the coming in of ASL would enhance competition among players on the market.
Latest posts by Vanessa Banda
(see all)