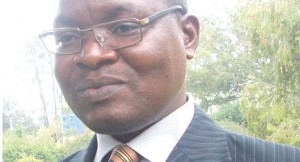 Nico blacklists false claimants
Malawi's largest general insurance company, Nico General, says it has started cancelling policies of customers caught making fraudulent claims as one way of curbing insurance fraud in the country.
Nico General's Regional Manager for the North and Centre, Master Mbale, said on Friday in Mzuzu that once such clients have been caught, they will be blacklisted cannot register for any policy at any insurance company.
He was speaking during a stakeholders meeting Nico General organised for the northern region.
He said the company, just like all other general insurance companies in the country, continues to be hit by increased cases of fake claims by some of its clients and estimated fraudulent claims to be a 20 percent of total claims.
"But we are informed through tip of anonymous from the general public alerting us on some of the fake claims," said Mbale.
"Such cases are retrogressive because if people are making fake claims, that means the company will even be struggling to make profits. It is very dangerous because you may even end up closing the company," he added.
He said it is through tips that the insurance company is able to conduct its investigations to establish the truth.
"If it happens that the tip is true, the company blacklists the said clients and also shares the information with our counterparts in the insurance industry," said Mbale.
He said only genuine claims are paid after scrutinizing properly.
Mbale, however, said the company is performing better and that it continues to make more profits because it is doing well in terms of business.
He said the company plans to expand its services in the agriculture sector to other crops such as groundnuts and cotton in addition to tobacco.
National Bank of Malawi (NBM) Service Center Manager for Mzuzu, Brian Chirwa, commended Nico General for organising the meeting which he said highlighted some issues pertaining to insurance which they were not aware of.
"We have known other products which the insurance company is providing because we were only putting much emphasis on banking insurance only. Now we will be able to sell other products such as the Mtetezi Insurance Policy because most of our clients are farmers," said Chirwa.
As part of the meeting, Nico General also donated 78 pieces of uniforms to health workers at Mzuzu Health Center amounting to K1.2 million.
Latest posts by Vanessa Banda
(see all)