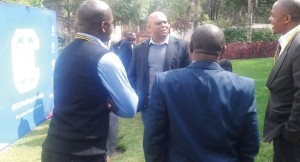 Nico drills officers on fraud detection
Underwriting and claims officers from Nico Holdings insurance subsidiaries in Malawi, Uganda, Tanzania and Zambia have been trained in fraud detection and prevention in an effort by the company to curb insurance fraud within the group.
The company engaged a South African-based insurance expert to train the employees at a time cases of insurance fraud are said to be on the rise in the country.
Speaking on Monday in Blantyre on Monday during a Fraud Detection and Prevention workshop for the group, the expert – Jerry Chetty, who is forensic manager at Santam in South Africa, said insurance officers should take a leading role in fighting fraud by, among other things, exposing fraudsters.
"The problem with insurance fraud is that the crimes are treated with too much secrecy and this encourages the fraudsters to engage in the malpractice even more because they know that they will not be exposed when they are caught," said Chetty.
He said insurers are shy to expose the fraudsters because they would not want their customers to know that they are victims of fraud.
"When is the last time you saw someone arrested in the papers for insurance fraud? At least those who target banks are arrested and we see them in the papers," said Chetty.
He said insurance fraud is costing insurance companies and the economy a lot and that customers are suffering through high premiums for insurance policies.
"And too much silence on fraud [by insurance companies] is not helping the situation," said Chetty.
Nico Holdings deputy managing director, Vizenge Kumwenda, described the training as ver y crucial in detecting and fighting insurance fraud in Malawi.
He said Nico Holdings is committed to eliminating insurance fraud in all its subsidiaries, hence the training.
(Visited 5 times, 5 visits today)
Latest posts by Vanessa Banda
(see all)