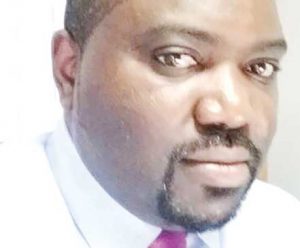 Nico General challenged on insurance penetration
Nico General has been challenged to penetrate its insurance services to remote areas with a view of allowing more Malawians to access insurance policies.
CDH Investment Bank Chief Executive Officer, Misheck Esau, made the call in reaction to remarks by Nico General Marketing Manager, Harry Mhone, on the sidelines of a golf competition in Nchalo on Saturday.
Mhone claimed Nico General is the market leader in the short-term insurance market as they command 36 percent market share.
"We do not only provide insurance products and services but we provide solutions that are tailor-made to delight our customers. In regards to claim service, we commit to settling all claims within seven days after signing a discharge voucher as opposed to the 14 days required by the Reserve Bank of Malawi," said Mhone.
However, in response, Esau, said the rate of insurance penetration in the country is low as compared to the banking sector.
Insurance penetration currently stands at three percent.
"My plea to Nico General is that they should do more so that more Malawians access insurance. Insurance penetration in the country is still around three percent which is very low as compared to financial services at about 34 percent.
"There is a lot that has to be done in the sector. You need to introduce more innovative products so that Malawians even in rural areas get to know more about insurance. The populous do not understand the importance to insure their property, lives and travel," he said.
However, Nico General Chief Executive Officer, Donbell Mandala, said the company recently invested in technology to improve its penetration to remote areas.
"If you talk about penetration, it is an issue of distribution channels. What we are looking at as Nico General is to improve our distribution channel so that we can get to the lowest end of the market.
"Right now, we are moving into technology so that we are able to move without paying a big cost to the lowest end of the market. We are putting mobile facilities where we will allow people in the villages to access our facilities and we believe this will improve the penetration percentage," he said.
(Visited 28 times, 34 visits today)
Latest posts by Vanessa Banda
(see all)