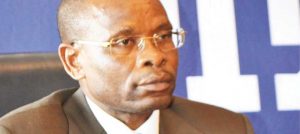 Nico Holdings forecasts better results this year
Nico Holdings Limited is optimistic that companies under its group will post good results this year after giving the market relevant products that meet customer needs.
Nico Holding Managing Director, Vizenge Kumwenda, said this during a cocktail the company hosted for its customers in Lilongwe recently.
During the meeting, Nico updated its customers on some of the products and services its subsidiary companies offer.
"2017 has been a good year for us owing to sound strategies that we implemented at the beginning of the year and partly because of the economic stability that Malawi has enjoyed in recent months," Kumwenda said.
He further said, all things being constant, the company expects this year's returns to be higher than what the company made last year.
"While it may take longer for businesses to benefit from the positive developments the economy has registered, we are already seeing good results trickling in.
"Largely, this is because of the strategies that we had put in place at the beginning of the year. After the experiences that we had last year, we had to reflect and think hard on what we needed to do this year and I am glad to say that those strategies have worked well," Kumwenda said.
He went on to say that the company is expected to continue on the path it has taken in 2018.
"For us to survive, we have to remain relevant and provide solutions that our clients need so all the time, we are looking at that and that is why we engage our clients more often. They help us to decide how we can remain relevant," Kumwenda said.
(Visited 1 times, 1 visits today)
Latest posts by Vanessa Banda
(see all)