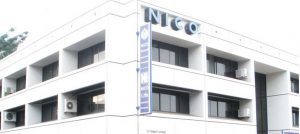 Nico launches K1 million quiz competition
Nico General has provided K1 million towards this year's quiz competition which is being organised by the Insurance Institute of Lilongwe.
Nico Assistant General Manager, Master Mbale, said the company values training and sponsoring the quiz will encourage a reading culture in the insurance industry.
Mbale made the remarks in Lilongwe on Thursday during the launch of the Annual Insurance Institute of Lilongwe quiz competition.
The competition includes all the insurance companies and broker agents.
"This quiz competition is very important in the insurance industry because it will encourage the workers to study a lot as they prepare. In the course of the competition, there will also be social interaction among the workers," he said.
He further said as sponsors, they are happy with the turn up in the first round of the competition since all the insurance companies were represented.
President of Insurance Institute of Lilongwe, Stephen Thomson, said one of the objectives of the institute is promoting professionalism among workers in the industry and that one way of doing that is through having them actively participating in the quiz competition.
"We are happy as organisers to see that participants are fully prepared for this quiz. We expect more technical questions in the coming rounds as today's performance has shown us how prepared they [participants] are," he said.
Participants in this year's competition include CIC Insurance, Nico General, Britam, Prime Insurance, students from the Malawi College of Accountants, United General Insurance, Rhino Insurance and Charter.
(Visited 28 times, 28 visits today)
Latest posts by Vanessa Banda
(see all)