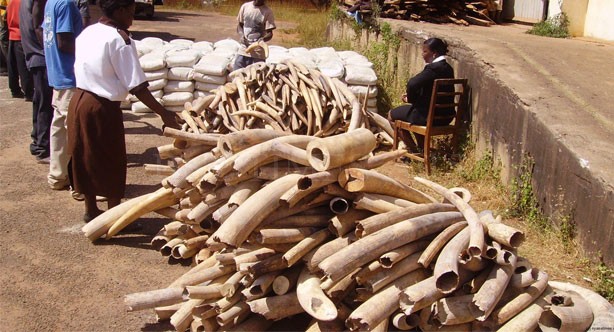 No date set for ivory burning
Government is not in a hurry to set a new date for the burning of a stockpile of ivory confiscated between 2011 and 2014.
The development comes after the government postponed its plans to burn four tonnes of ivory in a statement the Ministry of Information, Tourism and Culture released on April 1.
The activity was one of the items lined up for World Wildlife Day.
It said burning of the ivory had been postponed after discovering that an extra 2.6 tonnes of ivory were still in the system as exhibits awaiting conclusion of pending court cases.
Information Minister, Kondwani Nankhumwa, hinted in an interview on Friday that the government would wait for the last court case before burning all the 6.6 tonnes of the tusks currently in the hands of the Executive and Judicial arms of the government.
"It is only when those cases are concluded that the date can be set," he said.
Nankhumwa said the government was committed to destroying all the ivory confiscated between 2011 and 2014.
He observed that the action would reinforce government's commitment towards stemming illegal ivory trade, observing that indications were that things were getting worse.
"Suffice to say that ivory trafficking and illegal wildlife trade has been escalating with recent evidence that organised international crime syndicates are targeting and exploiting Malawi as a source and transit-route for their illegal wildlife trade," said Nankhumwa.
He hailed local authorities for apprehending perpetrators of crimes against wildlife.
"Between 2011 and 2014, over 23 arrests were made at Kamuzu International Airport alone with 69 pieces of ivory confiscated. In May 2013, the Malawi Revenue Authority intercepted 781 pieces of ivory," said Nankhumwa.
Meanwhile, 110 kilogrammes of ivory were last Sunday seized by the Australian Customs and Border Protection Service, according to that country's online media.
Our sister paper, Malawi News, yesterday quoted acbonline as saying: "Customs officers detected the 110 kilogrammes of ivory last Sunday while checking an air cargo shipment from Malawi, which was enroute to Malaysia."
Latest posts by Vanessa Banda
(see all)