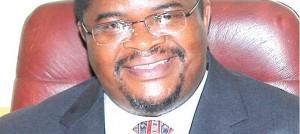 No relief from blackouts | The Times Group
The current power deficit and resulting power shortage will continue in the short to medium terms following a resolution to continue with stiff control of water flow from Lake Malawi used for hydro-electric power generation.
According to Minister of Energy, Mining and Natural Resources, Bright Msaka, the flow of water at Liwonde barrage is still under intense control to manage the reservoir content.
The Electricity Supply Corporation of Malawi (Escom) was recently unbundled creating new entities, one responsible for power generation and the other distribution.
Electricity Generation Company of Malawi (Egenco) has since taken over the task of power generation.
And Msaka said by controlling the water flow, Egenco is not able to generate the required amounts of power to meet demand.
"It may be difficult for Malawians to understand why Egenco is saying it does not have sufficient water to generate power at a time when the country is receiving rains.
"The lake is at its lowest in the last seven years, even with the amount of rains that have come now. But while we could as well open Liwonde and allow the water to flow freely and generate adequate power at the power stations, the result of that would be that by July of this year, there would be no water at the lake, so we will not have power at all," Msaka said.
He said the resolution was arrived at following a research and intense consultations with stakeholders in the sector.
Following the unbundling, Msaka said Escom has resorted to securing energy from alternative sources including solar, coal and wind from the Independent Power Producers (IPPs).
"We will not be depending on hydro power alone, but other sources. Our agenda is to ensure that Escom buys enough power to meet demand," Msaka said.
According to Escom, water levels in Lake Malawi have hit their lowest level in seven years this year. Ironically, this comes after the country experienced heavy downpours compared to the situation in the past two years.
(Visited 19 times, 3 visits today)
Latest posts by Vanessa Banda
(see all)