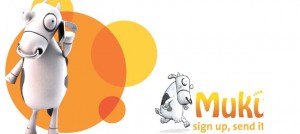 OBM partners Mukuru for international cash transfers
Opportunity Bank Malawi (OBM) has partnered Mukuru, an international money transfer service, in an agreement which will see the bank's customers receiving money from abroad using the Mukuru platform.
Opportunity Bank Deputy Chief Executive Officer, Benard Mkandawire, said the facility will initially allow people to collect money sent from South Africa, the UK and European Union and will be available from select branches of Opportunity Bank across Malawi.
"This brings greater access to remittances for the Malawi population and significantly cuts down on the travel time and cost for those in rural areas receiving money from abroad," he said.
He further said the partnership is exciting for OBM as it will provide convenience for its customers.
"This partnership will provide convenience for our customers and even non customers here in Malawi once their relatives in diaspora have sent funds through Mukuru. It also promotes financial inclusion as it is a key government agenda," Mkandawire said.
Commenting on the partnership, Mukuru Money Transfers Marketing Officer, Peggy Mhone, said before the agremment came into force, it was harder for those in diaspora to send money to their relatives in Malawi.
"Without partnerships like the one we have with Opportunity Bank, it would be harder, more costly and more unsafe for those abroad to send money to Malawi," Mhone said.
She further said Mukuru chose Opportunity Bank as it is an established bank.
"The bank has a good network of close to 20 branches across the country," she said.
(Visited 28 times, 28 visits today)
Latest posts by Vanessa Banda
(see all)