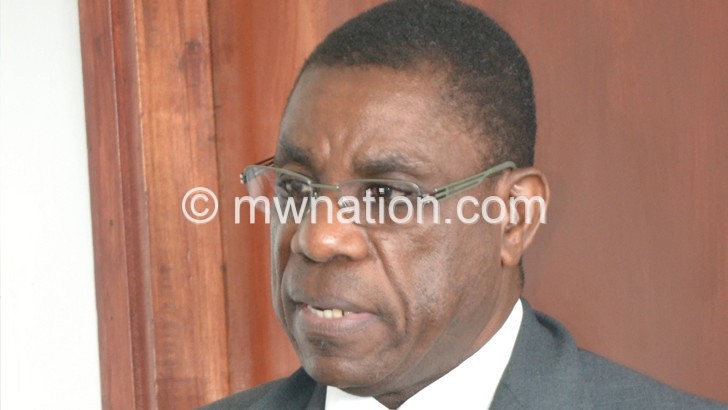 October inflation rate eases to 26.9%
Malawi's year-on-year headline inflation rate for October 2023 has eased by 0.9 percentage points to 26.9 percent on account of easing food prices, published figures from the National Statistical Office (NSO) show.
This means that in the month under review, prices of goods and services increased at a decreasing pace.
However, consumers feel the easing inflation is contrary to the reality on the ground and experts project that November inflation figures could rise owing to the impact of the 44 percent devaluation of the kwacha on November 9.
In its October 2023 Consumer Price Indices Report, NSO data shows that during the month under review, food inflation declined by 2.3 percentage points to 34.5 percent from 36.8 percent the previous month. On the other hand, non-food inflation registered a slight increase of 0.4 percentage points to 17.6 percent from 17.2 percent respectively.
In an interview yesterday, Consumers Association of Malawi executive director John Kapito observed that the current inflation rate figures do not match with the cost of living.
Kapito: These inflation figures are unrealistic
He said: "Both non- food and food items have gone up drastically and that has been worsened by the huge devaluation that the kwacha has gone through.
"These inflation figures are unrealistic and they don't reflect the value of this market."
Meanwhile, last week's 44 percent kwacha devaluation of the kwacha has already led to increases in the prices of fuel, electricity, maize and other basic items, which could also threaten inflation prospects going forward.
Consequently, prices of most consumer goods, including sugar, soft drinks and transport fares, have also followed suit, putting pressure on inflation, which had started to ease in September 2023.
The current trends are a direct contrast to the Reserve Bank of Malawi (RBM) aspiration, which following easing inflationary pressures, had revised down the 2023 inflation projection to 28.2 percent.
This is despite the central bank admitting that upside risks emanating from global geopolitical conflicts, El Nino weather forecasts as well as fiscal and exchange rate pressures remain.
Economics Association of Malawi executive director Frank Chikuta, in an earlier interview, said the easing inflation was not sustainable and could foil economic projections.
Inflation, the rate of the general rise in prices over a given period of time, has been on the rise for the past 12 months to August, largely due to increase in food and non-food items.
Let us know what you think of this article and remember to add us on our facebook and follow us on our twitter. Come back daily for more Malawi business news.
Quick Links: Download Business eBooks | Ten Signs You Are An Entrepreneur | What is a Managing Director?
Latest posts by Vanessa Banda
(see all)