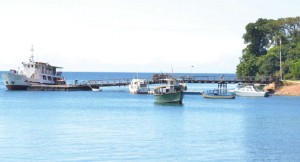 Oil firms risk losing licenses
Companies that were awarded licenses to explore for oil on Lake Malawi risk having their licenses revoked if a determination is made that the licenses were awarded under dubious circumstances.
Secretary in the Ministry of Natural Resources and Mining, Ben Botolo confirmed in an interview that the government has set up a ministerial committee to review licenses awarded in the oil and gas sector to determine the manner in which they were given and the procedures that were followed.
He said the committee will meet before Parliament rises to discuss the legal recommendations the Attorney General made on the matter.
The committee is chaired by Ministry of foreign affairs with Ministries of Justice and Constitutional Affairs, Lands and Housing, the Attorney and Solicitor Generals as committee members.
According to Botolo, the Attorney General Kalekeni Kaphale issued a cautionary communiqué to government to review the legal terms contained in the Memorandum of Understandings between government and some companies in the oil and gas sector.
"In response to the Attorney General's advice, government has since formed a ministerial committee that will look into the matter by among others, scrutinizing the licences issued, reviewing the legal terms contained and implications that may arise from the MoUs," Kaphale said.
He said the committee will meet soon to discuss at length with the concerned companies, spelling out the legal opinion and what has been discovered by the people who did a review of the whole process.
He added that a decision will be made depending on the outcome of the discussions
"I cannot divulge the information on whether or not government intends to revoke the licences and redo the whole exercise in response to the alleged corrupt practices since the meeting has not yet taken place," he said.
But when contacted, Kaphale refused to comment on the matter.
Last year, government suspended oil exploration in Malawi to give way to a review process aimed at scutinising licenses awarded by previous regimes.
However, after the inception of the exploration exercise, it was alleged that three of the six companies in the sector belonged to a single shareholder but were locally registered in different names to acquire a bigger share of the exploration contracts.
Latest posts by Vanessa Banda
(see all)