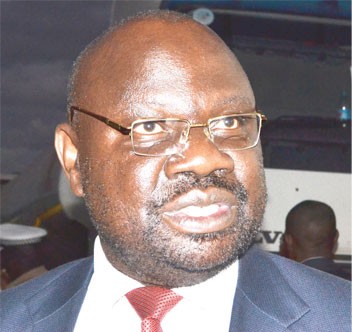 Oil licence reviews concludes in March
Oil licence reviews concludes in March
The Ministry of Natural Resources, Energy and Mining says it is still in the process of scrutinising licences given to companies for exploration of oil and gas in the country and expects to conclude the exercise by mid-March.
This follows last year's suspension of the licences given to various companies for the six blocks in the oil and gas sector as authorities try to determine the manner in which the licenses were given and the procedures that were followed.
The licences were awarded to Sac Oil Holdings Ltd of South Africa, Surestream Petroleum which has partnered Al Hamra Oil, Rakgas of United Arab Emirates and Pacific Oil Limited.
Secretary for Natural Resources, Energy and Mining Ben Botolo disclosed in an interview that the technical committee set up to oversee the process will meet again after parliament concludes deliberations in the current sitting of parliament.
Botolo said the ministry has already sought legal opinion on the issue from the Ministry of Justice which did its own review on the matter whose findings will also be discussed by the technical committee when it meets.
Government also wants to determine whether the licenses that were granted by previous governments in the sector are benefitting the people of Malawi and whether they were crafted in accordance with the laws of Malawi.
In recent years, government has been under pressure to review the Mines and Minerals Act of 1981 which analysts argue is archaic and deficient with major gaps in areas such as licensing, community engagement and key provisions that could ensure that the country benefits more from mining ventures.
Latest posts by Vanessa Banda
(see all)