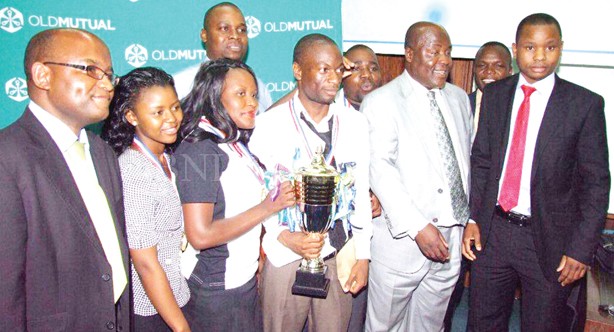 Insurance Institution of Malawi 2014 Quiz Price Hits K1.5 Million
The 2013 Insurance Institution of Malawi annual quiz competition was exciting, but the 2014 edition is expected to be more explosive as the sponsors of the competition have increased the funding from K800,000 to K1.5 million.
Managing Director of Old Mutual Life Assurance Edith Jiya made the revelation last Thursday in Blantyre during the official launch of this year's competition.
"On behalf of Old Mutual, I want to say we are proud to be associated with the annual quiz competition. It is beneficial to the industry because it helps the practitioners to develop skills and knowledge," she said while drawing applause from the audience.
Jiya further pledged that Old Mutual, who have been sponsoring the competition for the past four years, would continue supporting the competition.
Following the increase in the sponsorship, the prize money has been raised from K100,000 to K150,000 for the champions while the runners-up will get K75,000.
Insurance Institute of Malawi president Lawrence Mtambalika hailed Old Mutual for being a reliable partner over the years.
"We have a trusted partner in Old Mutual. We are grateful for the four-year sponsorship. We create our action plan with confidence because we know we have a trusted partner. I promise that this year's competition will be extraordinary. More records will be broken," he said.
"I urge the participants to demonstrate the knowledge they have from the classroom or hands-on."
This year's competition will run from November 12 to December 11.
Latest posts by Vanessa Banda
(see all)