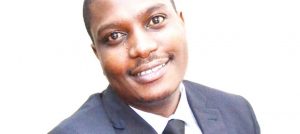 Old Mutual tips on retirement
Old Mutual Life Assurance Managing Director, Tavona Biza, has underscored the need for Malawians to start planning for retirement while they are energetic.
Biza made the call during a programme aired on Times Television and Times Radio.
He said retirement planning is the process of determining retirement income goals and the actions and decisions necessary to achieve those goals.
"Retirement planning includes identifying sources of income, estimating expenses, implementing a saving programme and managing assets.
"In retirement planning, future cash flows are estimated to determine if the retirement income goal will be achieved," he said.
Biza said it is worrying to see individuals who were very respectable during their prime time living miserable live after retirement.
"There are plenty of examples of Cabinet ministers, Members of Parliament, parastatal heads, senior managers, clerks and even farmers who have failed to sustain their luxurious lives after retirement because of failure to plan.
"People have always asked, when is the best time to start preparing for retirement? I want to make it clear here that the best time to start planning is today, as tomorrow may be too late," Biza said.
He noted that defining the life one wants to live in future is also critical in retirement planning.
"Do you want to live a high life, average life or a miserable life? Once you have done that, then you need to start thinking of how you could achieve the type of life you want. You need to start thinking how much you need to save every month to achieve your goal," Biza said.
Under the Pensions Act of 2011, employees are supposed to contribute five percent of their monthly emoluments towards their pension, with employees contributing 10 percent.
But Biza said the five percent employee contribution is just a starting point, adding that workers are at liberty to go beyond the minimum depending on the amount of money they want to earn after retirement.
He said insurance companies have the duty to tell the insuring public how much they will get in future and how much they need to contribute to earn more after retirement.
"This is where actuaries come in to make all sorts of calculations to determine these amounts. In Malawi, it is only Old Mutual which has a qualified actuary. Old Mutual has also set up an Actuarial Department to train people to become qualified actuaries," Biza said.
(Visited 19 times, 1 visits today)
Latest posts by Vanessa Banda
(see all)