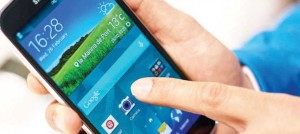 More Malawians are now at risk of falling prey to online scams following an increase in online purchase of goods, particularly second hand vehicles, the Competition and Fair Trading Commission (CFTC) reports.
CFTC confirmed receiving and processing complaints with regard to online shopping and has appealed to consumers to verify the existence and authenticity of offers before making online payments.
Director of Consumer Welfare and Education at CFTC, Lewis Kulisewa, said some of the common tactics used by the fraudsters involve misrepresentation of material characteristics of motor vehicles, for example, including the year of make and quality.
Kulisewa said in worst cases, some vehicles have been delivered to the consumer with faults or with some parts missing.
"The Commission is currently investigating a case where a consumer purchased online, a second hand vehicle which was described as a runner in good condition.
"However, when the vehicle was shipped to Dar-es-Salaam, the consumer discovered that it was a non-runner with some essential parts missing," he said.
According to Kulisewa, the non-performance of the vehicle raised strong suspicions of gross misrepresentation by the seller, a thing he described as an offence under the Competition and Fair Trading Act.
Technological advancements have allowed consumers and traders to conclude important business deals online through the internet.
But while most of the online traders are legitimate, some sellers use the internet to rip off unsuspecting shoppers.
"Consumers must check if the website or online auction site has a refund or returns policy, and that their policies sound fair.
When using retail websites, find out exactly who you are dealing with; when making online payments, only pay for items using a secure payment service," he said.
(Visited 1 times, 1 visits today)
Latest posts by Vanessa Banda
(see all)