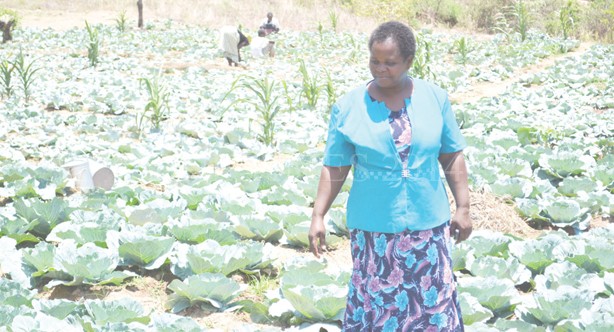 Opportunity Bank Donates Items Worth K400,000 To Lilongwe Orphanage
Opportunity Bank Malawi members of staff on Saturday donated assorted items worth K400,000 to Adziwa Orphanage at Kauma in Lilongwe.
Speaking during the handover ceremony of the items, one of the members, Wilson Moleni, said they donated to the orphanage as one way of complementing the orphanage work.
"You may not be able to see it, but these children, boys and girls are our future customers, our future presidents, ministers, government officials, business captains, CEOs of the private sectors. Some of them are bank officials that will take over from us," said Moleni.
Among the items they donated were 100 blankets, 25 bags of maize, each weighing 50 kilogrammes, two bales of sugar, five cartons of soap, and other five cartons of salt. They also donated assorted clothes.
The orphanage's Project Manager James Chirwa said the orphanage is grateful for the donation.
"As an organisation, we have been experiencing a problem of food. We are therefore grateful to Opportunity Bank for this assistance," he said.
He asked other well-wishers to emulate the gesture shown by the bank's members of staff.
Currently the orphanage is taking care of over 500 children.
Families and other community members support the orphanage through moulding of environmental friendly bricks — which do not require fire — as well as farming of vegetables.
Latest posts by Vanessa Banda
(see all)