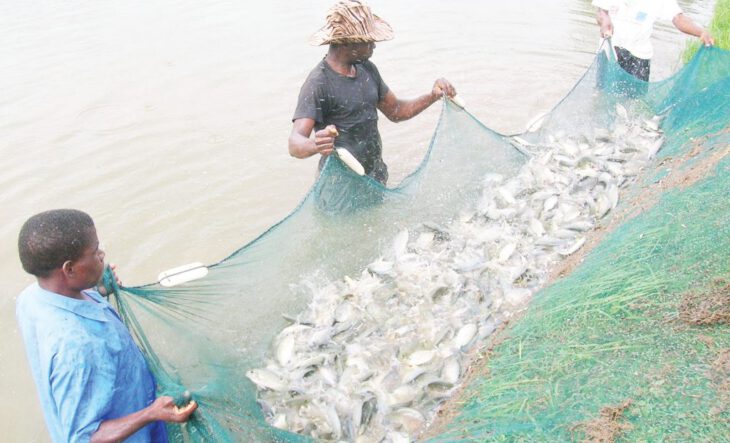 Ornamental fish exports fall in 2020
Malawi's exports of ornamental fish fell in 2020 with earnings plummeting by 53 percent, the Malawi Government Annual Economic Report for 2021 has shown.
The report says Lake Malawi has over 800 endemic fish species, which are of both local and international scholarly importance and also act as a source of tourists' attraction.
Some fish species, such as Mbuna, are exported and this brings in foreign exchange.
According to the report, cumulatively, from January to December 2020, a total of 23,985 live fish was exported, generating K141.304 million.
This was a huge drop when compared to the 2019 figure of 66,461 live fish, which generated a total income of K302.93 million.
"This was attributed to Covid that restricted exports," says the report compiled by the Ministry of Economic Planning and Development.
Germany was the major export destination of Malawi's ornamental fish followed by Hong Kong, Denmark and France.
Talking of fisheries in general, on the domestic scene, in 2020, fish landings had a beach or landed value of K183.840 billion (about $229.78 million), with a volume of 170,844 metric tonnes.
This was an increase of fish landing volume by 10 percent compared to 2019. In 2019, fish landings were worth K169.56 billion ($227.59 million), representing a volume of 154,923 metric tonnes.
The Annual Economic Report says national average beach price was seen at K1,076.07per kg of fish, an increase from K1,054.46 per kilogram in 2019.
"In general, fish prices in 2020 slightly increased, especially for Chambo, Mbaba, Mcheni and Sanjika. The rise in beach prices was caused by the increased demand for fish locally and the rising costs of operation.
"At K2,334 per kg, chambo continued to fetch the highest average beach price," the report says.
Speaking in Lilongwe last week when Malawi signed the Sadc Fisheries Treaty, Forestry and Natural Resources Minister Nancy Tembo underscored the need for the country to jealously guard its water bodies to eliminate cases of illegal, unreported and unregulated fishing.
Let us know what you think of this article and remember to add us on our facebook and follow us on our twitter. Come back daily for more Malawi business news.
Quick Links: Download Business eBooks | Ten Signs You Are An Entrepreneur | What is a Managing Director?
Latest posts by Vanessa Banda
(see all)