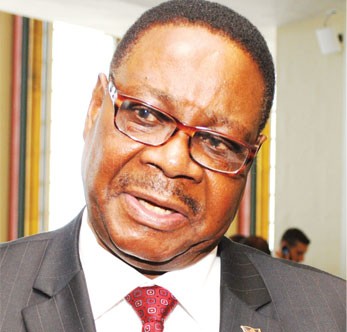 Peter Mutharika asked to act on interest rates
Peter Mutharika asked to act on interest rates
The Indigenous Business Association of Malawi (Ibam) has called upon President Peter Mutharika to make a declaration calling for lowering of lending rates by commercial banks in the country.
Ibam president mike Mlombwa said in an interview that many small businesses which could have significantly contributed to Malawi's economic growth may fold up soon if nothing is done to contain high lending rates prevalent in most commercial banks.
"As SMEs, we are failing to do business because of high lending rates and our payments are taking longer than usual. We have nowhere to run to. We cannot repay our loans and because we get our payments after 90 or more days, all our profits are eaten up by extra expenses," he said.
He further said the President should create time to hear the views and challenges faced by the SMEs.
"The President should just give a directive that bank lending rates should go down to such a percentage. Those banks which do not want to comply, they should be free to move to other countries. What we want is to have an economy that is vibrant and benefits all not only a one side affair," said Mlombwa.
Latest posts by Vanessa Banda
(see all)