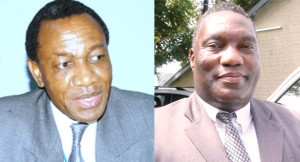 Peter Mutharika brave on MSB – Humphrey Mvula
A political commentator has described President Peter Mutharika's decision to go ahead with the sale of Malawi Savings Bank (MSB) even with stiff resistance from opposition parties and civil society organisations as "courageous".
Humphrey Mvula said on Times TV on Friday that Mutharika has made a decision which not many politicians would.
"I'm not trying to campaign for the president but I have to say that the decision he made is bold and courageous. It's a decision which could even put his head on the chopping board," said Mvula.
He was speaking in a special programme on the sale of MSB. FDH Financial Holdings chief executive officer, Thom Mpinganjira – whose institution has acquired the controversial 75 percent government shareholding in MSB, also featured in the programme.
Mvula said the sale of MSB was good for Malawi but faulted the government for failing to sale the idea to the public.
"The government has handled the matter very poorly. The communication and public relations aspect of the MSB matter has been a complete failure," said Mvula.
On his part, Mpinganjira assured Malawians that no branch of MSB would be sold and that no employee will lose their job at the bank.
He also said MSB would be opening on Saturdays although FDH Bank – which is also owned by FDH Financial Holdings, does not open on Saturdays.
"MSB will be managed differently from FDH Bank," said Mpinganjira.
He disclosed that from the K9.5 billion purchase price of the bank, only K5.5 billion will go to the Malawi government while the rest will be used to recapitalise and upgrade the IT system of MSB.
Mpinganjira also said it was not true that the purchase price was too low considering the assets of the bank, saying MSB's assets were valued at below K5 billion and that some of the resources people were referring to were monies belonging to depositors.
"The K60 billion people are talking about does not belong to MSB. It is money belonging to depositors who can always withdraw it from the bank," said Mpinganjira.
Mpinganjira, through a company called M-Development Ltd, owns a 55 percent stake in FDH Financial Holdings while Old Mutual owns 40 percent and FDH employees the remaining five percent.
(Visited 111 times, 8 visits today)
Latest posts by Vanessa Banda
(see all)