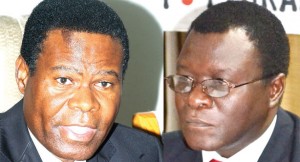 Petroleum Importers Limited says change not necessary
Petroleum Importers Limited (PIL) has faulted the speed with which the Malawi Energy Regulatory Authority (Mera) is taking to change the fuel importation system from the private sector consortium to government-owned National Oil Company of Malawi (Nocma).
Mera officials told members of the Parliamentary Committee on energy two weeks ago that Malawi's fuel importation system is being changed and that the responsibility will now be placed in the hands of Nocma.
However, PIL general manager, Enwell Kadango said in an interview on Friday that as the body currently entrusted with the responsibility of importing fuel for the country, PIL has not been informed of this decision and have just learned about it through the media.
"Whether this is correct or not is something we shall learn. We just hope the reports are not true because there normally is supposed to be a process to communicate such a change," said Kadango.
He said private sector players in the petroleum industry are surprised that such a decision could have been made without consulting them and other stakeholders in the industry.
"The proposal to change fuel importation system for the country to the Bulk Procurement System (BPS) is good but needs wide industry consultation especially on who should carry out this role. The country needs to tread carefully on this critical commodity as it drives the economy," said Kadango.
"The fact that this is being done before industry consultations leaves a lot to be desired," said Kadango.
Kadango said PIL already imports fuel in bulk and that the debate is whether the process should continue through a private sector operator or reverts to a government agency as it used to happen years back through Petroleum Control Commission.
He said this is a critical decision and that it needs to be handled with care bearing in mind all issues that come with such a role of importing and managing fuel.
"Such issues are to do with accountability, efficiency, transparency and safety not forgetting the governance of the entire process," said Kadango.
PIL has been importing fuel for Malawi since 2002 and Kadango believes the company is doing a good a job.
"Almost 90 percent of fuel sold in the country comes through PIL and you can agree with me that our operations have been efficient. We believe that we have done our best in servicing the nation with fuel supplies," said Kadango.
"Where there were shortages, we can all recall that this was because some variables necessary to ensure fuel availability were not there," said Kadango.
"The system is run on full recovery of the cost of bringing fuel in the country which is charging the right price on the pump and also that foreign exchange must be fully available to pay for the imported fuel," he said.
"These two were lacking between 2011 and 2012, hence the shortage experienced on the market. One cannot blame this issue on PIL as we also rely on the policies in place to ensure both forex and right pricing of fuel is done," he said.
"The issue we could be looking at now is whether we are going the right direction to nationalise some of these critical roles, especially trying to fix what is not broken," said Kadango.
(Visited 1 times, 1 visits today)
Latest posts by Vanessa Banda
(see all)