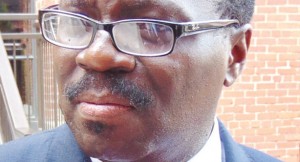 Plans sought for investment meet
The Malawi Investment and Trade Centre (MITC) has called on local companies to submit bankable investment plans for consideration by international financiers who have confirmed participation at the Malawi Investment Forum slated for June 29 in Lilongwe.
"Local companies have to bring bankable investment projects, not ideas but bankable proposals with detailed business plans for financing and joint ventures," said MITC chief executive officer, Clement Kumbemba, during a media interface meeting in Lilongwe on Monday.
He said only a few proposals have been received so far and that Malawi risks losing out on financing and joint venture opportunities if plans won't be submitted.
"There are several major international financial institutions expected to attend the forum with an interest to finance viable investment projects in the country," said Kumbemba.
The institutions, according to Kumbemba, include the Industrial Development Corporation (IDC) of South Africa, the PTA Bank, the Development Bank of Southern Africa (DBSA), Afrexim Bank, European Investment Bank (EIB) as well as several from various Asian countries.
This is in addition to over 50 foreign companies that have confirmed attendance at the Malawi Investment Forum.
"Our marketing consultants in London are still in touch with various companies in Europe and Asia while our [Malawi] missions abroad are also talking to several others," said Kumbemba.
Delegations will also come from countries like Japan, China, India and South Africa to the event which has also attracted Africa's richest man, Nigerian Aliko Dangote of Dangote Group.
Apart from investment and financial institutions, about 10 technology companies will also be represented at the forum.
Kumbemba said MITC expects the number of inter national companies at the forum to reach 80 while that of local firms should hit 100. The centre had initially targeted 150 local and international companies and institutions to attend the forum.
The interactive meeting with journalists was held to update the media on progress in the organisation of what is expected to be the largest investment forum ever held in the country.
(Visited 7 times, 7 visits today)
Latest posts by Vanessa Banda
(see all)