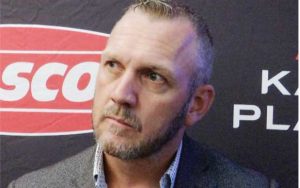 Plascon plans new products | The Times Group
Paint marker, Kansai Plascon, has unveiled plans to introduce a new line of products after conducting a market research on customer preferences over the past two years.
General Manager for International Business at Plascon, Noel van der Berge, made the commitment on the sidelines of a breakfast interaction the business hosted for its customers in Blantyre.
Van der Berge said the company is focusing on producing and supplying products that are environmental friendly and meet market requirements.
Among others, the company plans to introduce a new range of insecticides and repellents.
"We want to understand the needs of our customers better and develop ways to satisfy those needs in the best way possible.
"While the needs are different from country to country, we still have to segment the local market and develop products that satisfy each segment," he said.
Commenting on the company's performance in the highly competitive market, van der Berge said the business targets the entire market but with specific products that meet specific needs.
"All markets are very tough to trade in. But we understand the customer needs and we will always create new products for the customers," he said.
(Visited 33 times, 33 visits today)
Latest posts by Vanessa Banda
(see all)